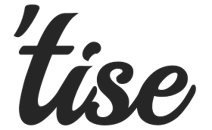 We love fashion, but the clothing industry is speeding towards environmental disaster. We want to fight that!
At Tise, our goal is to make it easy, fun and inspiring to sell and buy second hand using our marketplace. Sustainability is at our core, and we strive to use our voice and platform to help people make more sustainable choices every day. We are closing in on 2.5 million users and have a highly engaged community of Tise'rs across Norway, Sweden, Denmark and Finland.
The Tise team now counts more than 60 people in eight countries, and the majority works at our headquarters in Oslo. Within Product & Technology, we are 18 highly skilled and enthusiastic people. To continue our amazing growth and fulfil our vision of making the world more sustainable by changing the way people consume fashion, we are looking for a Product Designer.
Are you our new Product Designer? 🦄
To support the company's future growth, we are now looking for an outstanding Product Designer to take the responsibility of designing new products and services within the multiple areas of opportunities available to us. The Product Designer will be responsible for designing concepts and ideas into working services in close collaboration with Product Managers, other designers and developers.
As a Product Designer at Tise, you will be an integral part of the product development in the organisation, and you will both be developing new features and improving existing ones within our product. You will be responsible for discovering and defining problems, before solving them. You will also take a big part in our user research, testing, and communication. It is important to develop a deep understanding and interest in our product offerings, and be interested and curious about what our users think, feel and act.
The role will be a part of the Product & Technology team and report to the Head of Product and Design. The role will be located at our offices in Oslo.


Responsibilities
Set design requirements based on information from internal teams and user research
Identify new product improvement opportunities
Analyzing, prioritizing and optimizing UX/UI challenges
Stay up to date on current industry trends and market conditions
Coordinate with other design team members to ensure consistent and  accurate communication and design
Modify and revise existing designs to meet changing customer preferences
Build and maintain our Design System
Qualifications
Hands-on experience from product design, UX/UI or a digital product environment
Good knowledge of design tools such as Figma
Familiarity with project management tools such as Jira
Proven experience in all phases of the design process including user    research, copywriting, wireframing, prototyping, visual design, interaction design, and usability testing
An intuitive eye for customer needs beyond the obvious
Ability to collaborate with cross-functional team members
Creativity and ability to work independently with limited supervision. 
Proven ability to create a suitable design in the Tise spirit
Passion for making great consumer products and making the world more sustainable
Strong written and verbal English communication skills
Experience from, or interest in the second-hand or fashion industry would be a plus
What we offer:
Work with a highly dedicated team of in-house designers, developers and product managers
A healthy work-life balance. We work for ourselves and our users, not corporate clients
Working with shaping the direction for one of Norway's most used and fastest-growing digital products
Ownership in Tise through stock options
A possibility to help on the way to a more sustainable planet through  engaging people everywhere in buying second hand
For more information contact Tech Recruiter Frida Klovning ⭐️
Avdeling

Product & Design

Locations

Oslo